An American mother killed her three children, ages 8 to 12, with the help of her fourth child, 16.
And the British newspaper, "Daily Mail", affirmed that the story began after a person called the security authorities of the American city of Los Angeles, to inform them that their neighbor, Angela Don Flores, 38, entered his house, last Sunday, at about one in the morning, carrying a copy of the Bible and a candle.
The police went to the scene and Flores was taken to the hospital to receive the necessary medical attention, without suspecting anything of what happened.
Around 8 a.m., Los Angeles police officers responded to a report of an armed person at Flores' home, involving her fourth 16-year-old teenage son.
Upon arrival, police discovered 3 bodies of Angela's children, Natalie (12), Kevin (10), and Nathan (8).
The mother admitted in court on Wednesday that she had killed her three children and said that her fourth son helped her in this, which the latter denies.
Angela said she did it because "she thought all three of her children were demon-possessed."
Her ex-husband, Jacob, told the Los Angeles Times that she called him a week ago and started talking to him about religion, adding, "She was telling me things about God…I really don't know what happened because she was never religious."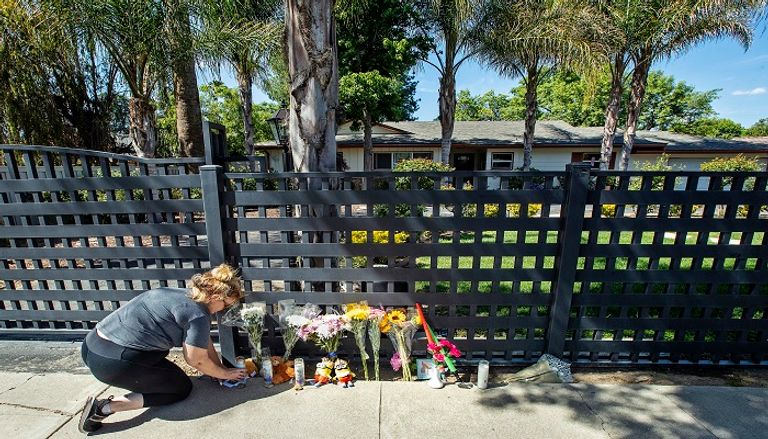 The court set a session for next August to complete the mother's trial, while the teenager will appear before the Juvenile Court on May 25.
The United States is the only country in the world where guns outnumber its population, with a gun ownership rate of 120 per 100 Americans, according to the Swiss-based Small Arms Survey (SAS).
Although it is difficult to estimate the exact number of firearms owned by civilians due to a variety of factors, including unregistered weapons, illicit trade, and global conflicts, Small Arms Survey researchers estimate that Americans own 393 million the 857 million civilian weapons available, which represents about 46% of all weapons held by civilians in the world.
An "ABC News" report revealed an increase in the number of teenagers under the age of nineteen carrying firearms in the United States in recent years.
The report, prepared by researchers at Boston College's Lynch School of Education and Human Development, found that the overall proportion of gun carriers increased by 41% among Americans ages 12 to 18 between 2002 and 2019. The largest increase was recorded among white teens, the report said, the wealthy, and the rural.